What is PAX Partner Training?
PAX Partner Training provides school support professionals, who have already been trained in the PAX Good Behavior Game, with instruction on how to support, sustain, and expand PAX implementation. PAX Partners support trained PAX Teachers in implementation fidelity by providing guidance and troubleshooting, collecting and analyzing data, and assisting in integrating PAX with other initiatives such as Positive Behavior Interventions and Supports (PBIS) and Social-Emotional Learning (SEL) standards. PAX Partners may be internal school staff as well as community-based professionals who work in schools. right away!
About PAX Partner Training
PAX Partner Training consists of 10 content hours where participants are provided with skills, strategies, and resources to support PAX Teachers in their implementation of the PAX Good Behavior Game. Completion of training grants participants access to all the resources they need to start supporting PAX Teachers right away! 
Training Dates
More training dates coming soon, if you are interested in scheduling a future date for training contact us at paxgbg@esc13.net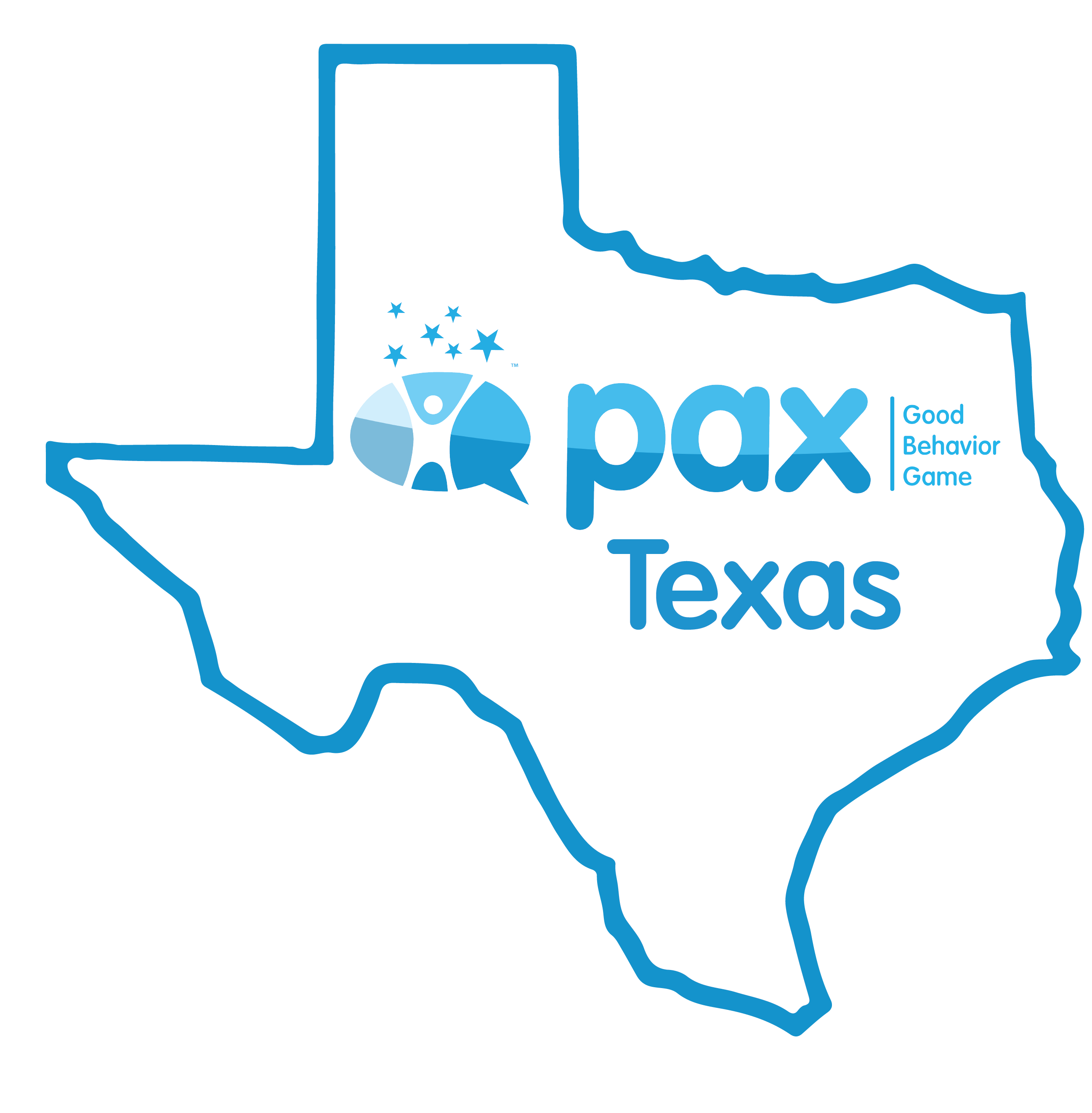 Funding made possible (in part) by grant award number 1H79TI083288 from the Substance Abuse and Mental Health Services Administration and with the support of The Texas Health and Human Services Commission. The views expressed in training materials, publications and by speakers and moderators do not necessarily reflect the official policies of the Department of Health and Human Services or Texas Health and Human Services Commission; nor does mention of trade names, commercial practices, or organizations imply endorsement by the U.S. or Texas Government.