What is PAX Good Behavior Game?
The PAX Good Behavior Game is a school-based, classroom preventative intervention used by educators to teach self-regulation. PAX GBG is not a set of lessons or a curriculum, but strategies teachers use throughout their day to build students' behavioral skills and stamina for focused attention and on-task behavior.
Longitudinal research by Johns Hopkins University has shown that students who received PAX Good Behavior Game are more likely to experience success in school and have significantly improved lifetime outcomes
About PAX GBG Training
PAX Good Behavior Game Initial Training consists of 6 content hours where participants learn how to implement eleven evidence-based strategies in their classrooms during normal instruction. Participants in training leave with all the skills and materials they need to start implementing PAX GBG right away!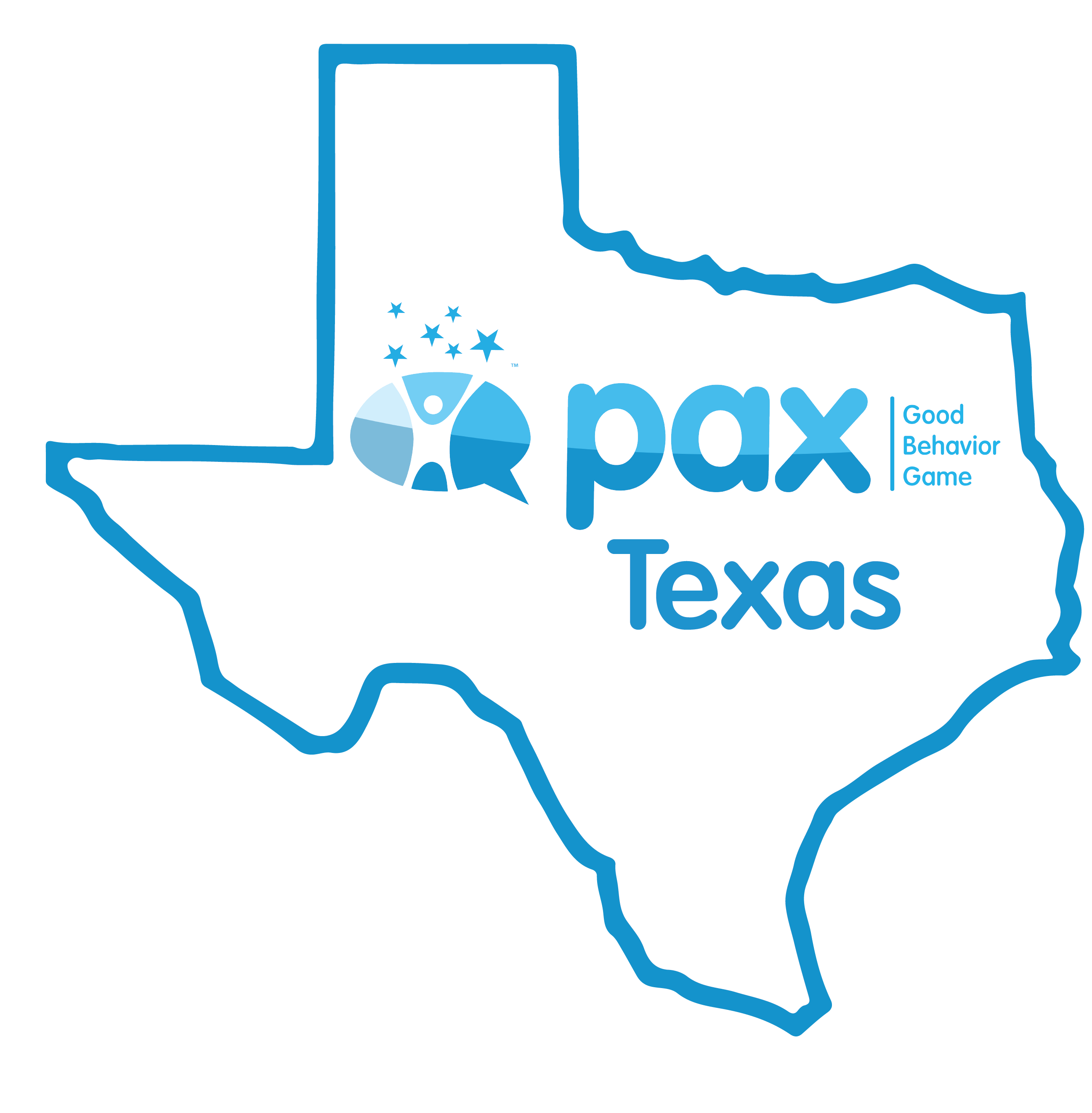 Funding made possible (in part) by grant award number 1H79TI083288 from the Substance Abuse and Mental Health Services Administration and with the support of The Texas Health and Human Services Commission. The views expressed in training materials, publications and by speakers and moderators do not necessarily reflect the official policies of the Department of Health and Human Services or Texas Health and Human Services Commission; nor does mention of trade names, commercial practices, or organizations imply endorsement by the U.S. or Texas Government.